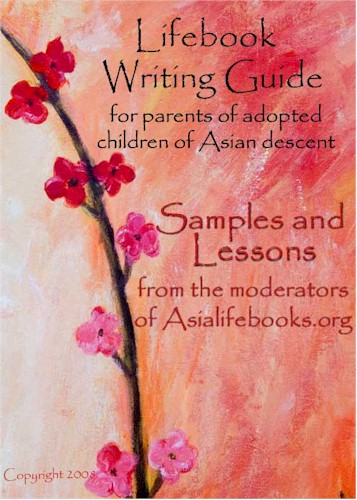 See some sample sections:
Table of Contents
Orphanage or Foster Home
Adoption Day
Writing Lesson #1: Descriptive Journaling
Only $4.99!
*** A portion of the sales will benefit children in China through Half the Sky organization. ***
LIFEBOOK WRITING GUIDE Get your copy now!
(now available via digital download...) "The opportunity to document our adopted children's history and special moments is the project of a lifetime. This easy-to-use guide offers suggestions for page topics, writing samples from adoptive parent's lifebooks, and background on the social and cultural issues of China that contributed to our children's unique life stories."
COMPLEMENTARY ITEMS